Back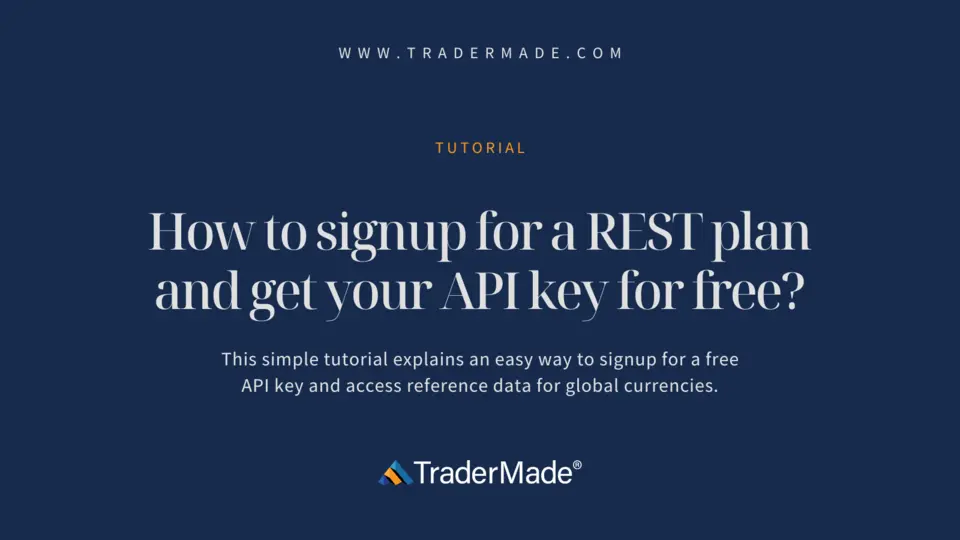 How to Sign up for a REST plan and get your API key for free
29 April 2022
---
This simple tutorial explains an easy way to signup for an API key and access reference data for global currencies. You can get up to 1000 requests a month for free. It only takes a few seconds to sign up, and minutes to start getting data. See our full instrument list to see the data we cover.
Alternatively, you can follow the video tutorials below:
Follow the simple steps to get started:
Step 1
Visit the home page to learn more and click the "Join Data API for Free" button or alternatively sign up.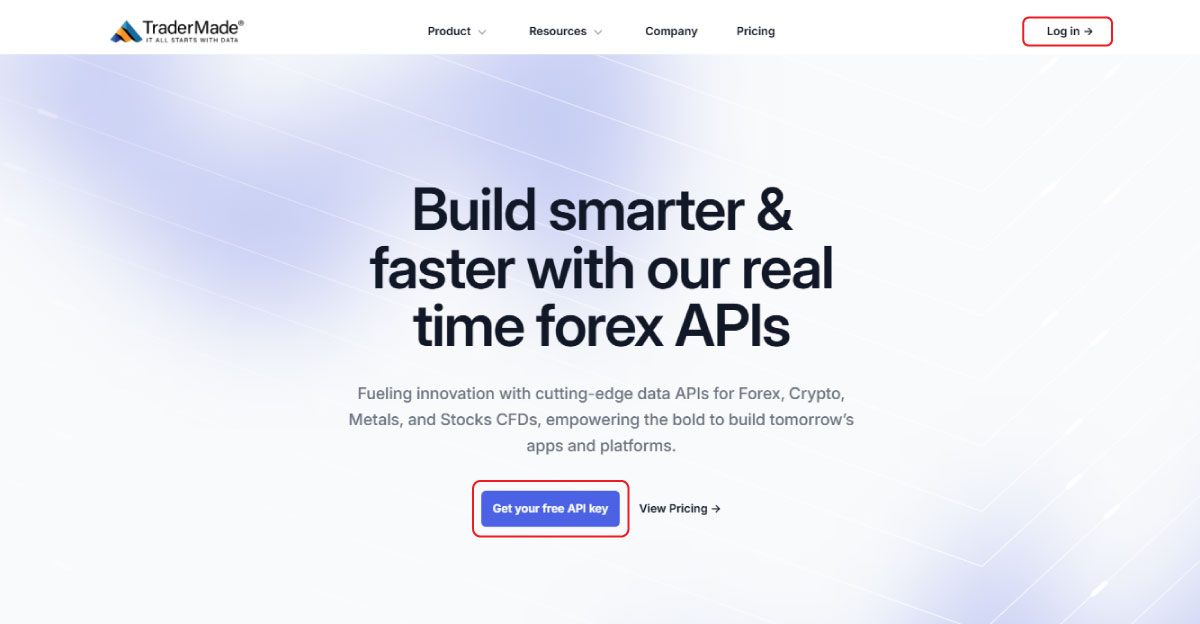 Step2
Please add your credentials to the signup page.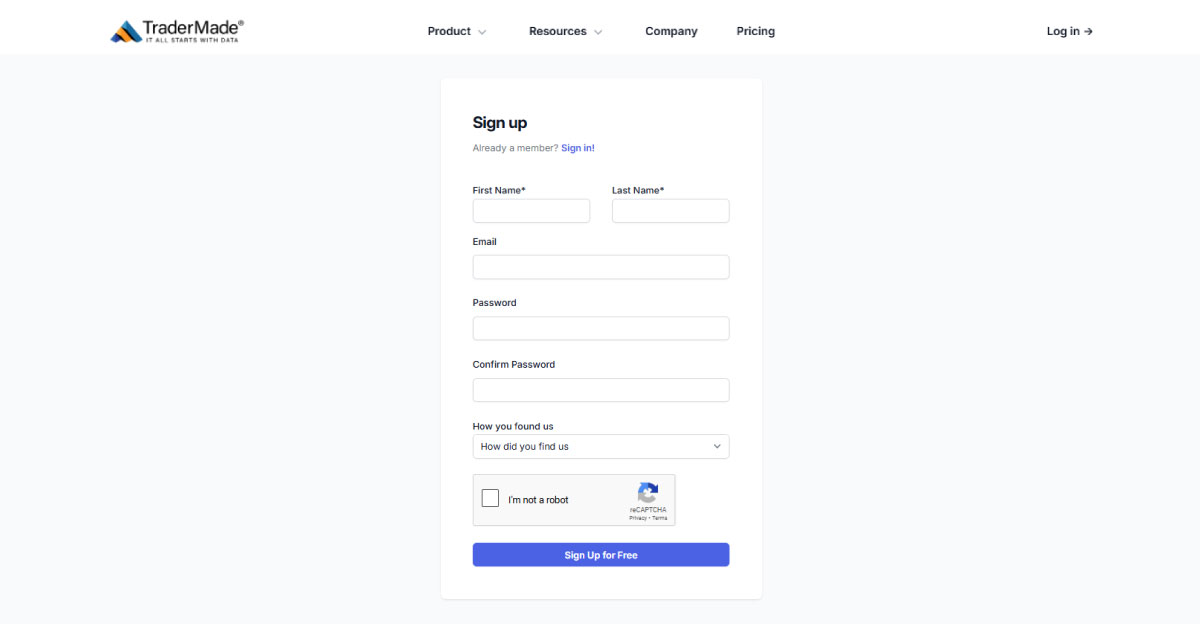 Step 3
Create your sign up an account. Then you will get your account page with API key below-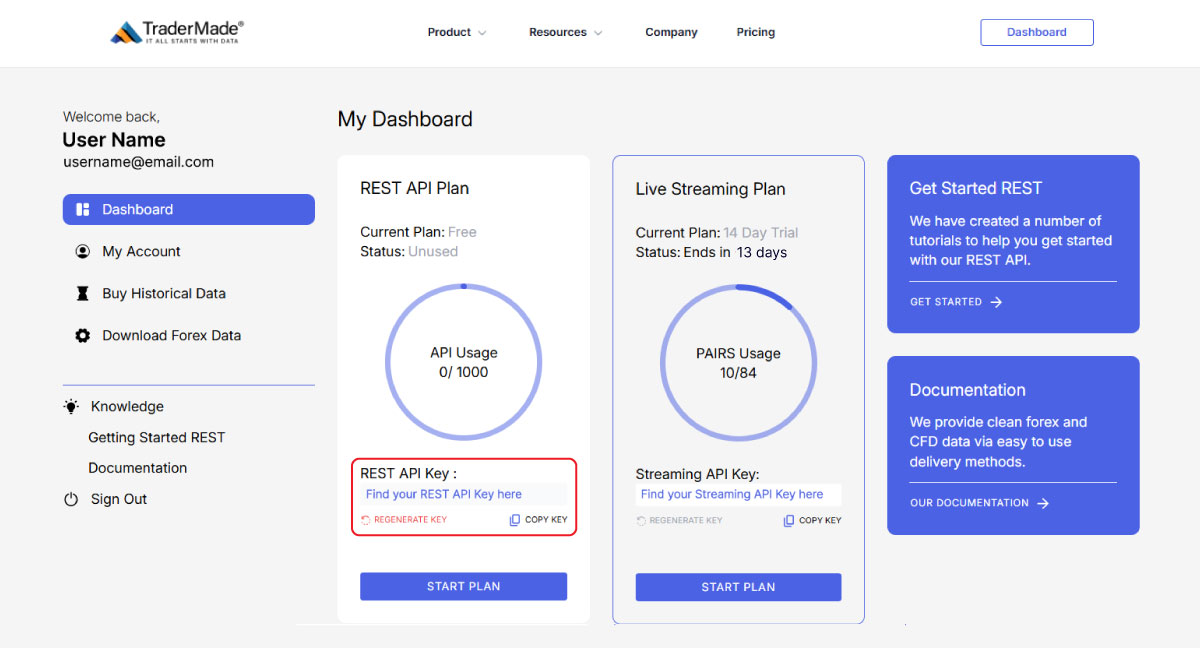 Step 4
To view your API key send a confirmation email via the tab at REST API key. You will get the Confirm your email on your email account-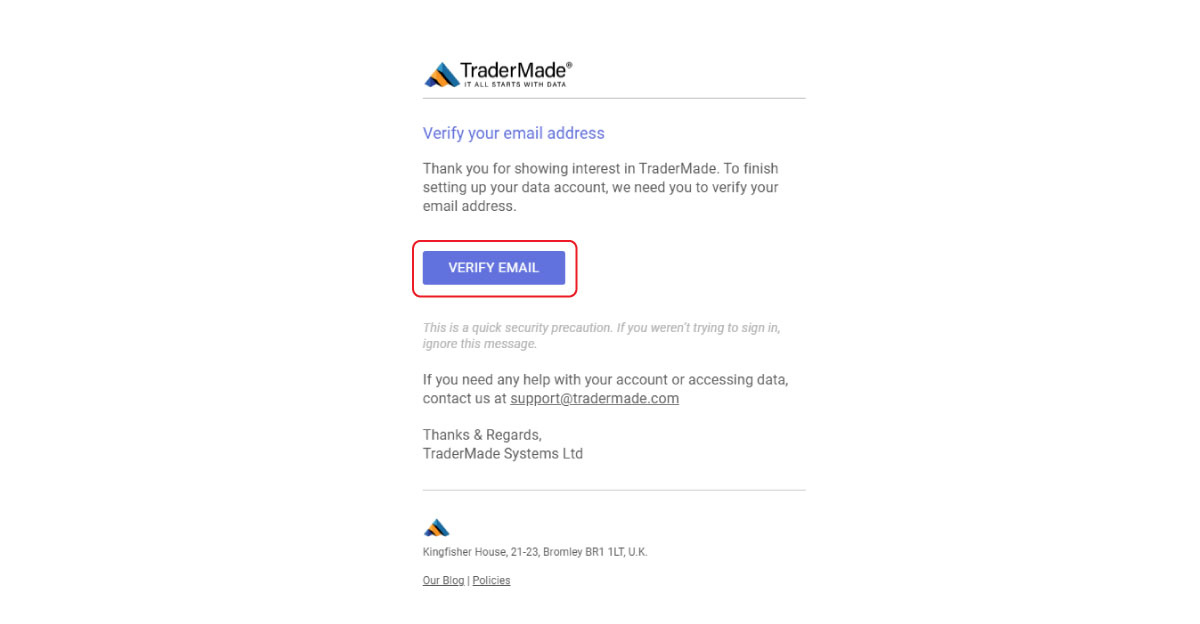 Step 5
After confirming the email you will get to see the REST API key-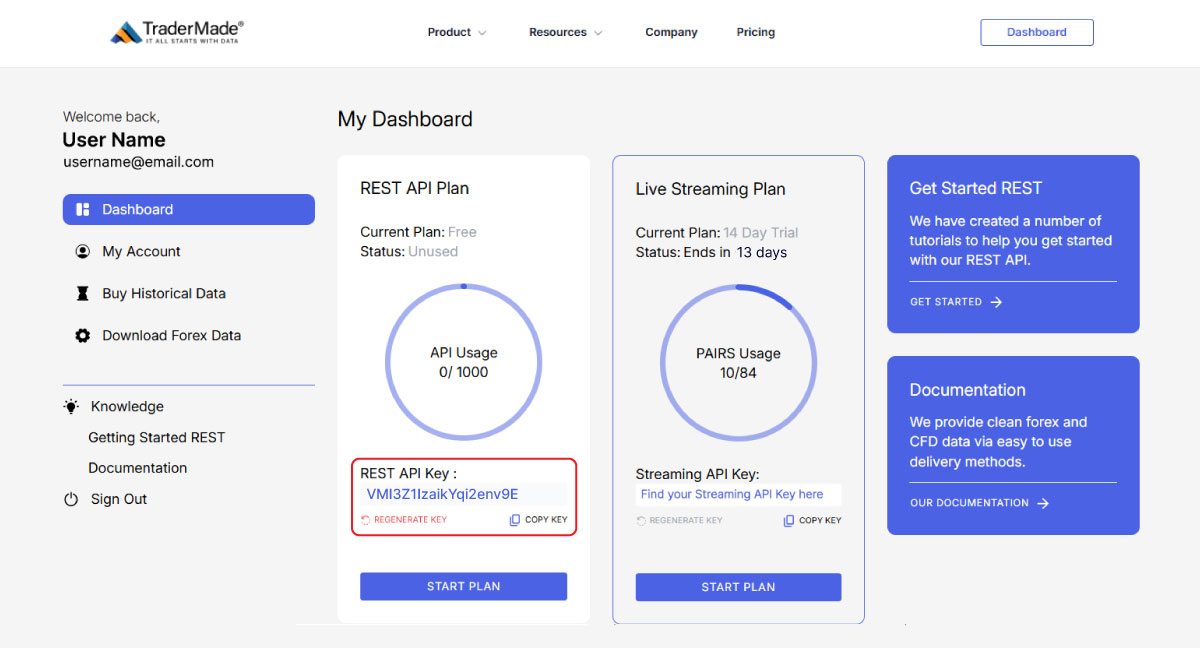 Step 6
Check the documentation page for RESTful API and learn how to request data.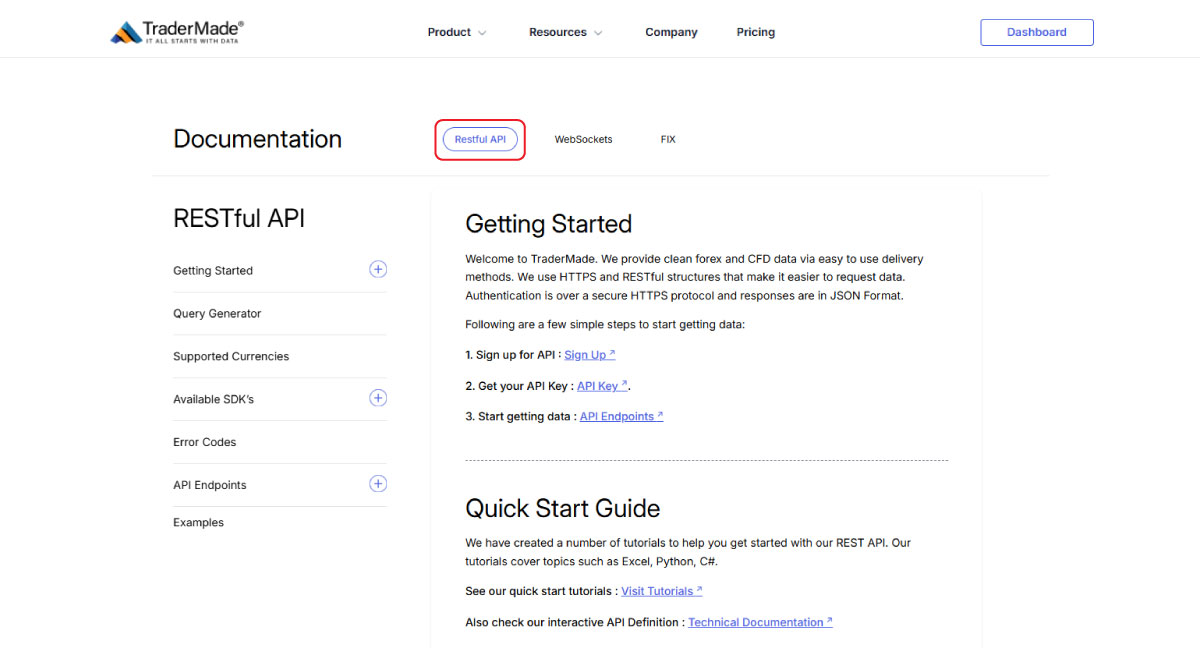 Please contact us or live chat with one of our experts if you have any questions or would like to know more about our products.